Spencer visits Shusha for field research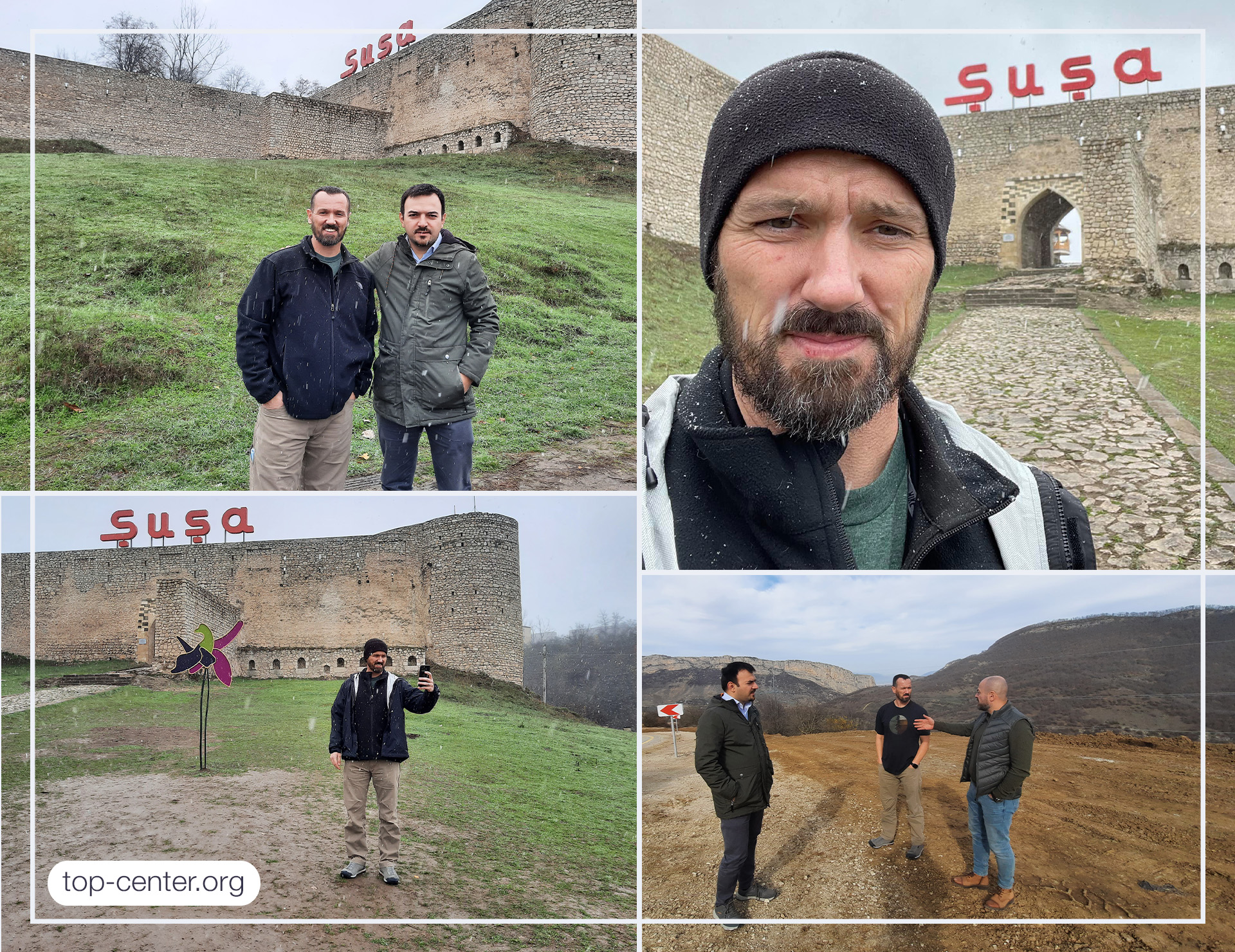 John W. Spencer, Chair of Urban Warfare Studies at the Modern War Institute, Co-Director of the Urban Warfare Project, and host of the Urban Warfare Project podcast, paid a visit to Azerbaijan on 10-13 November 2021 for field research.
Having co-authored in July 2021 an article entitled "The Battle of Shusha City and The Missed Lessons of the 2020 Nagorno-Karabakh War," Spencer conducted a field study in Shusha, facilitated by the Topchubashov Center and Caliber.az project.
The guest examined the battlegrounds and interviewed servicepeople and military experts in order to gain more information for his further analysis on the 2020 Battle of Shusha.