The largest refugee crisis since WW2: implications for Europe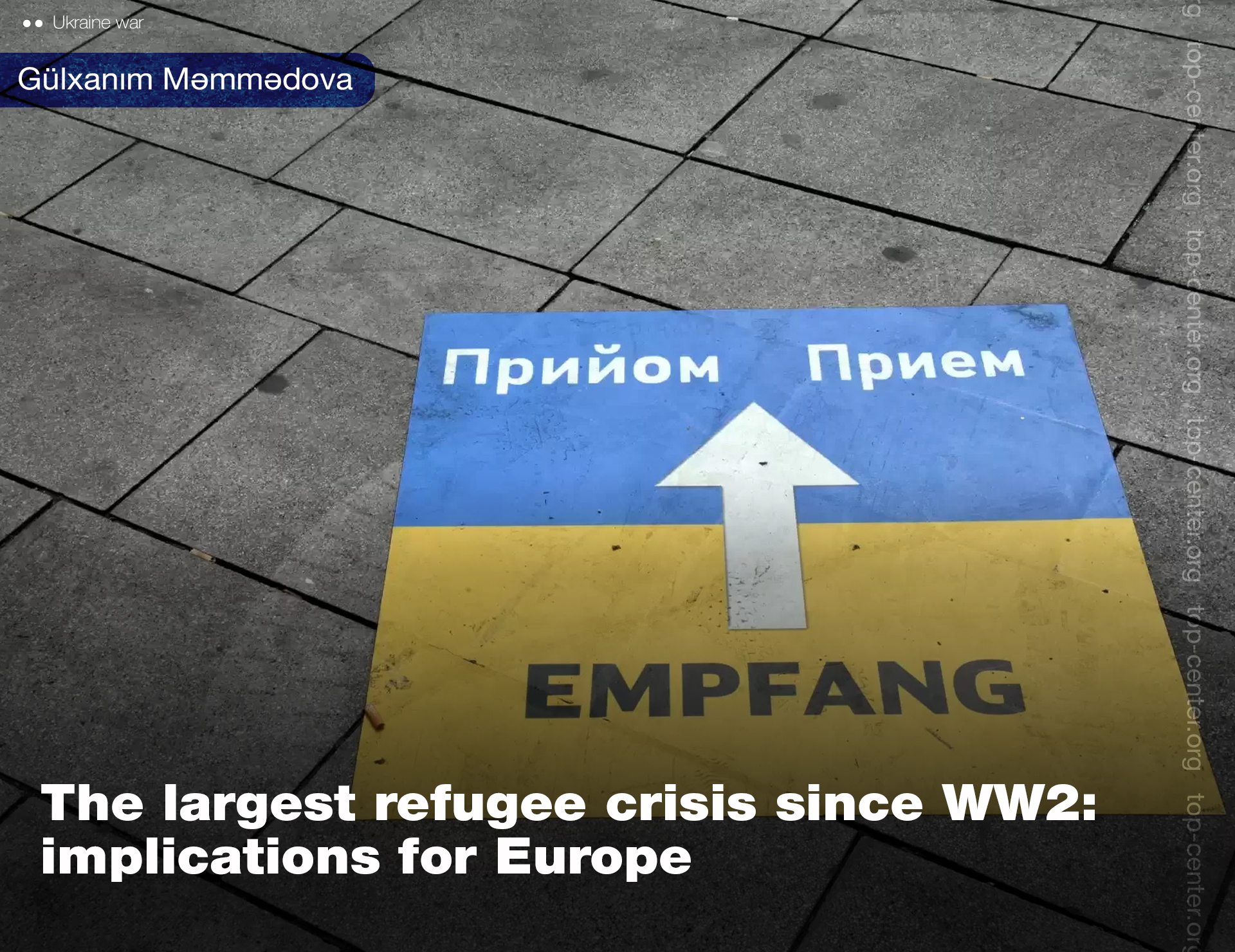 Russia's invasion of Ukraine on February 24 caused a decrease in food and energy supplies on a global scale and an immediate migration of refugees from Ukraine to Europe. By May 20, the number of people who left Ukraine and crossed into neighboring countries had reached almost 6,5 million. In regard to its speed and scale, this influx is already considered the largest refugee crisis since the Second World War. Accordingly, it will have significant economic repercussions in Europe.
This is not the first time that Europe is facing an unprecedented number of refugee arrivals. In 2015, numbers were around 34,000 people per day, but this time the daily arrivals sometimes surpass 200, 000 people. This year's crisis differs not only in its speed and scale but also in its geographical proximity and different structure of the arriving population. In 2015 the conflict took place in completely remote territories and migrants were mostly uneducated men, while now most of the refugees from Ukraine are educated women, children, and elderly people.
The probability of a negative political outcome of the war, and an unstable situation with frequent escalations in Ukraine indicates that Ukrainian refugees may remain in Europe for the foreseeable future since the chances of restoring the pre-war standards are very small and reconstruction will require a long time. In addition, even in the case of cessation of hostilities, refugees are unlikely to be able and willing to return due to the destroyed infrastructure in many cities of Ukraine. In this case, men who are currently stuck in Ukraine in regard to martial law will most likely want to reunite with their families who migrated to European countries.
Firstly, in a short term educated female refugees from Ukraine can become a temporary solution to the problem of labour shortage, which some European countries face due to the ageing population and other factors. However, most probably the positive impact on the labour shortage issue will not be noticed during this year and until at least partial integration of the refugees.
Secondly, providing even short-term assistance to refugees from Ukraine requires very large expenses, and in the long term, the problem of integrating millions of people will create a huge burden on housing, healthcare, and education systems in Europe. In addition, the lack of reforms and strategies that would help to effectively manage the influx of refugees, as well as the growth of xenophobia in the member states will soon become problems on the path of integration of refugees into the member states, which has already experienced several migration crises. Furthermore, refugees are mostly crossing to neighbouring countries such as Poland and Romania, which have economic disparities and are not prepared for the large number of refugees seeking assistance.
Finally, even though the United States has announced that they are ready to accept 100,000 refugees and provide the EU with assistance for the refugees arriving from Ukraine in case European countries do not adopt an effective long-term strategy for the integration of these refugees, the current humanitarian crisis will last for years. In addition, in the event of an increase in the number of refugees escaping war in Ukraine and seeking long-term support, EU countries may resort to a tougher anti-migrant policy. For Europe still recovering from the 2015 migrant "crisis", pandemic, and the last year's flow of refugees from Afghanistan, a new refugee crisis will have both short-term and long-term consequences for its socio-economic stability.