Turan Gafarli participated at Rondeli Security Conference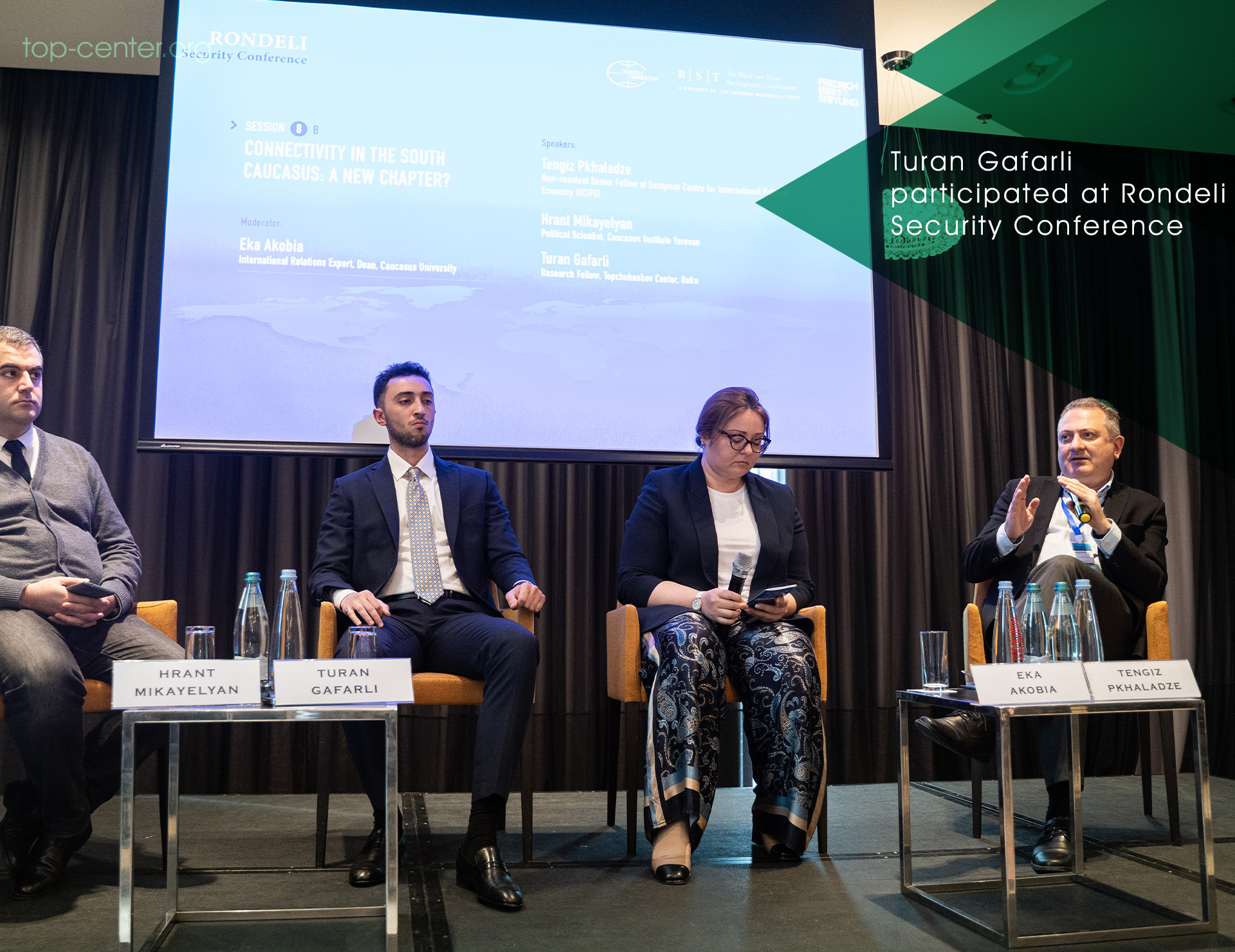 On 18-19 May 2023, Non-Resident Fellow of Topchubashov Center Turan Gafarlı participated in the annual Rondeli Security Conference and delivered his remarks regarding the Middle and North-South Corridors, and prospects of the opening routes after the Karabakh War in the session titled "Connectivity in the South Caucasus: A New Chapter?". Chaired by Eka Akobia, the panel also hosted Tengiz Pkhaladze and Hrant Mikaelian.

The conference was organized by the Georgian Foundation for Strategic and International Studies (Rondeli Foundation) in partnership with Friedrich-Ebert-Stiftung and the German Marshall Fund.