MoU signed between Topchubashov Center and CGSS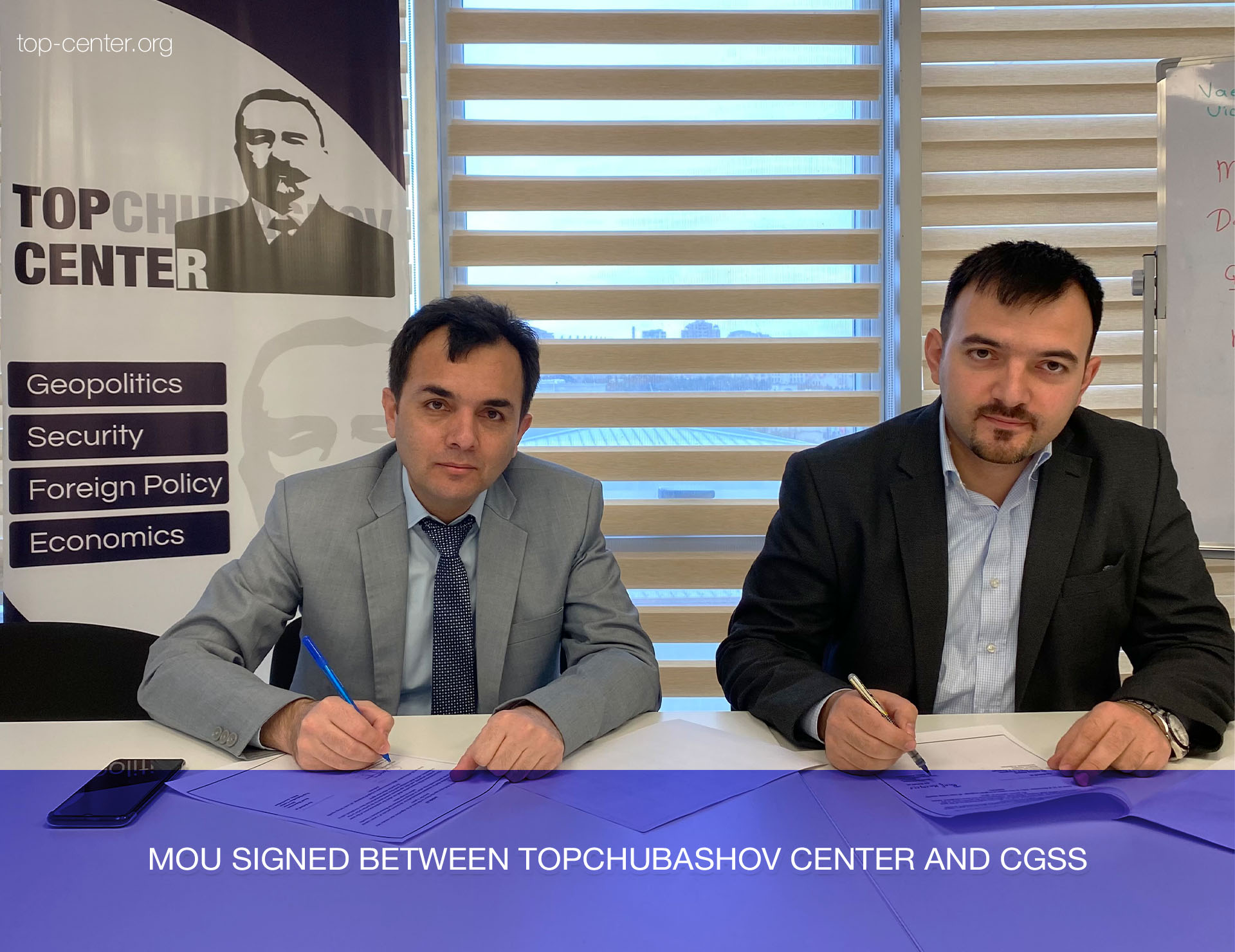 On 16 November 2021, Dr. Ashfaq Ahmed from the Center for Global & Strategic Studies (CGSS), an Islamabad-based think tank and a visiting scholar at ADA University, attended the office of Topchubashov Center and met with Rusif Huseynov and Simona Scotti.
The parties discussed opportunities of cooperation both at individual and institutional levels.
A Memorandum of Understanding between Topchubashov Center and CGSS was signed by Huseynov and Dr. Ahmed in order to strengthen collaboration in the fields of mutual interest by conducting joint research projects, jointly organizing conferences, and arranging scholar exchange programs, among other activities.