First book on Shusha written in a European language published in Italy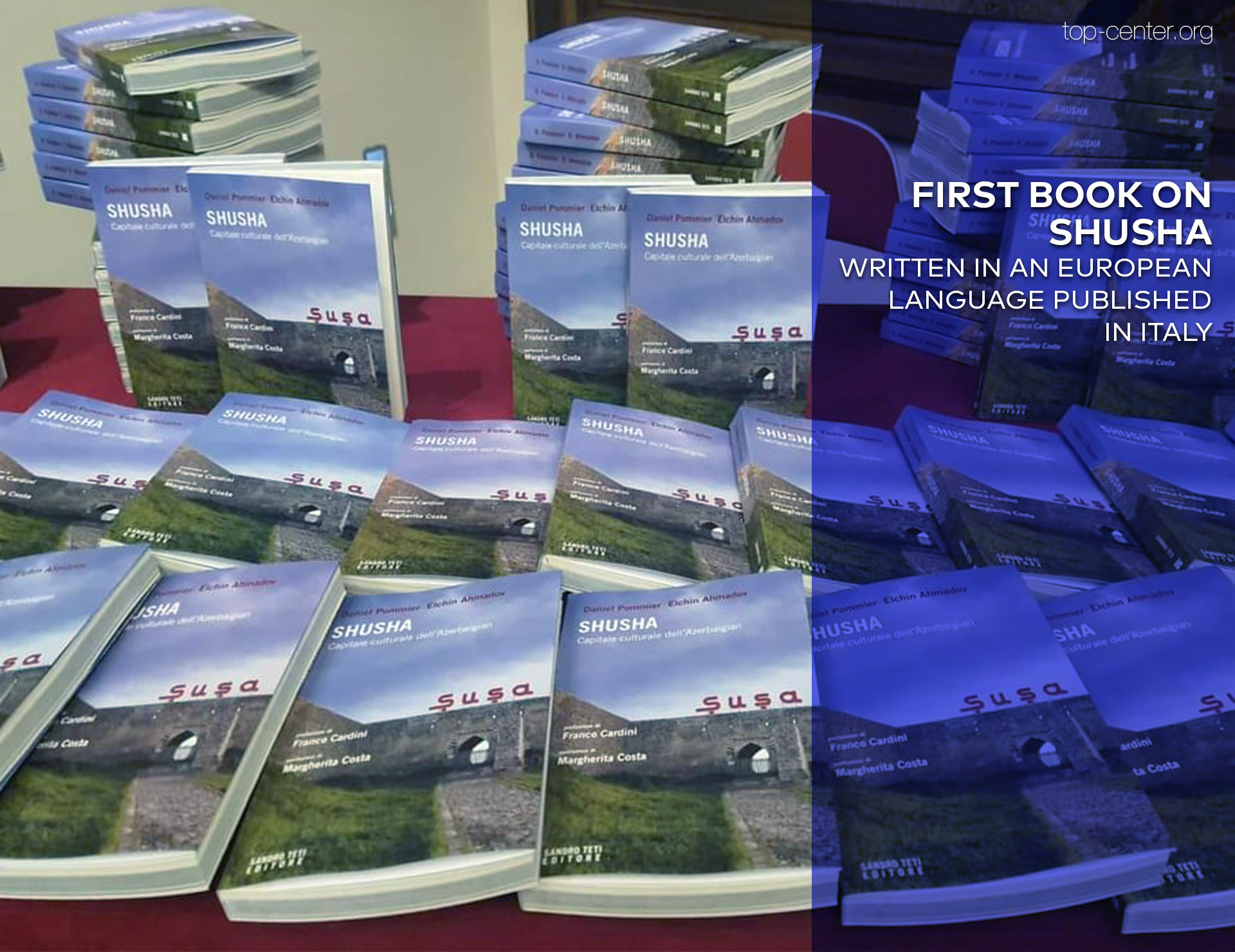 On the occasion of the first anniversary of the restoration of the Azerbaijani territorial integrity, Daniel Pommier Vincelli, Italian researcher at La Sapienza University of Rome, together with the Azerbaijani professor Elchin Ahmadov, released a book in the Italian language titled Shusha. Cultural Capital of Azerbaijan. The book constitutes the first work published in the Western world entirely dedicated to the city. The text takes into consideration the personalities, buildings and monuments of Shusha, and the authors outline how Azerbaijani people have always been largely the majority of Shusha over the centuries.
The book was presented during an event completely dedicated to the city of Shusha organized by the Azerbaijan Embassy in Rome. The numerous participants had the opportunity to enjoy various contributions dedicated to the cultural capital of Azerbaijan. The publication of the book assumes crucial importance because, for the first time, the Italian public will be able to obtain information on the history of Shusha in its native language.
Topchubashov Center is glad to have interviewed Daniel Pommier, author of the book, to discuss the Italian-Azerbaijani relations. The interview is next to be released on our website. Mr. Pommier has a long experience in studying the history and developments of Azerbaijan and has authored several publications including the International History of Azerbaijan. Encounter with the West (1918-1920) and Azerbaijan in Italian diplomatic documents 1919-1920.