Murad Muradov and Simona Scotti spoke at an academic conference in Istanbul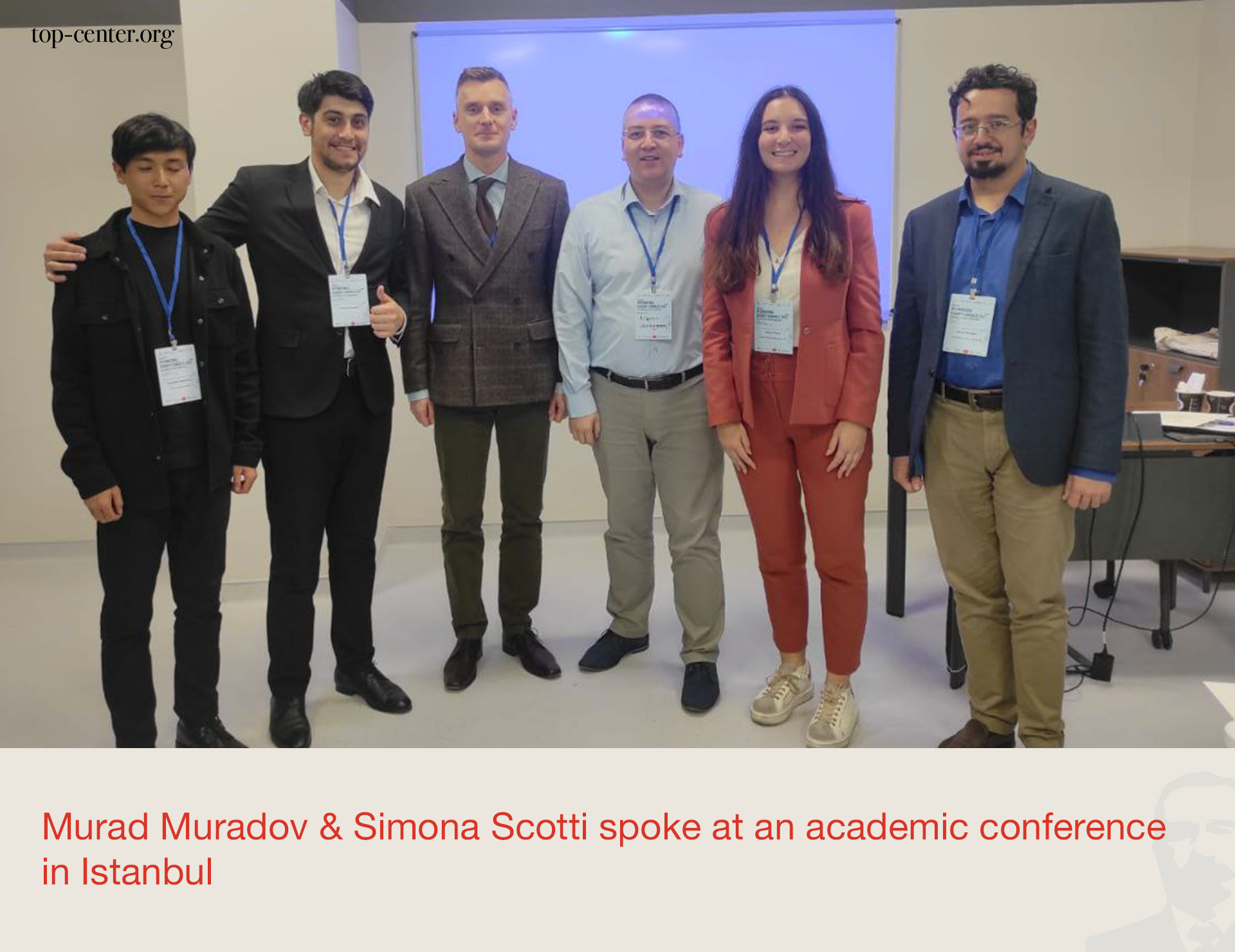 On 20 October, Topchubashov Center's researchers Murad Muradov and Simona Scotti participated in the International Security Congress held at the Ibn Khaldun University in Istanbul.
They presented their research at the panel dedicated to regional security in Central Asia and Caucasus. Simona Scotti made a presentation on the topic of "International and Regional Actors in Post-Conflict Security Management of the Caucasus after the Second Karabakh War", while Murad Muradov's speech touched upon the emergence of a supernova region of Central Asia and South Caucasus.
Besides making their own presentations, Topchubashov Center representatives attended other panels and actively participated in the roundtables on global and regional security, where they made their contributions.