Topchubashov Center - GEOPOL 21 joint report presented in Madrid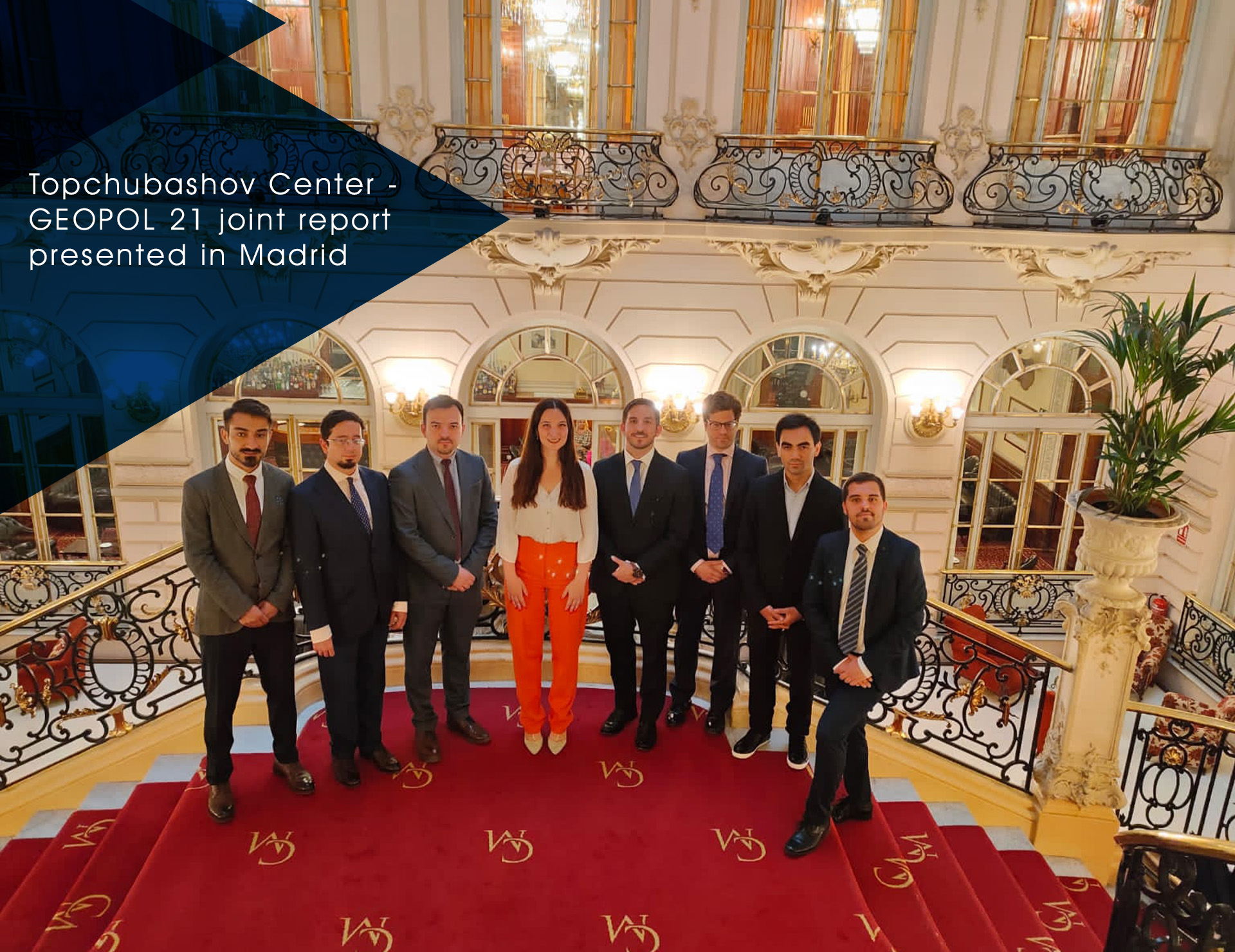 On May 4, GEOPOL 21 (Spain) and Topchubashov Center (Azerbaijan) conducted a second presentation - the first one having taken place on 21 April in Baku - of a joint report titled "South Caucasus: Global, geopolitical and security significance" (Cáucaso Sur. Importancia global, geopolítica y de seguridad).
Hosted by Real Casino de Madrid in the heart of the Spanish capital, the event presented the 100-page report on the historical, cultural, religious, economic, energy, security and defense issues in the South Caucasus, as well as Spain`s relations with three regional nations.
Attended by over 80 people and livestreamed on Youtube, the event was opened by Vice President of Real Casino de Madrid Dr. José Manuel González Moreno. His welcome remark was followed by informative speeches and presentation by Luis Valer del Portillo (Founder and Director, Geopol21), Rusif Huseynov (Director, Topchubashov Center), Francisco Olmos (Senior Researcher, Geopol21), Murad Muradov (Deputy Director, Topchubashov Center), Simona Scotti (Research Fellow, Topchubashov Center), and Ricardo Gómez Laorga (Co-Director, GEOPOL).
The presentation was finished by a 30-minute Questions-and-Answers sessions, during which interesting topics and questions were raised by the audience.
The report prepared both in English and Spanish, is the first one of this kind and aims at raising awareness about the region among the expert community and general public in the Spanish-speaking countries.
The event took place on the eve of Spain`s presidency in the EU Council, which raises prospects for the more significant contribution of Spain to the development of the relations between the EU and the countries of South Caucasus. The project was also supported by the Embassy of the Kingdom of Spain to the Republic of Azerbaijan.